Sydenham Kids Karate Classes
Beginner Kids Karate Classes Enrolling In April!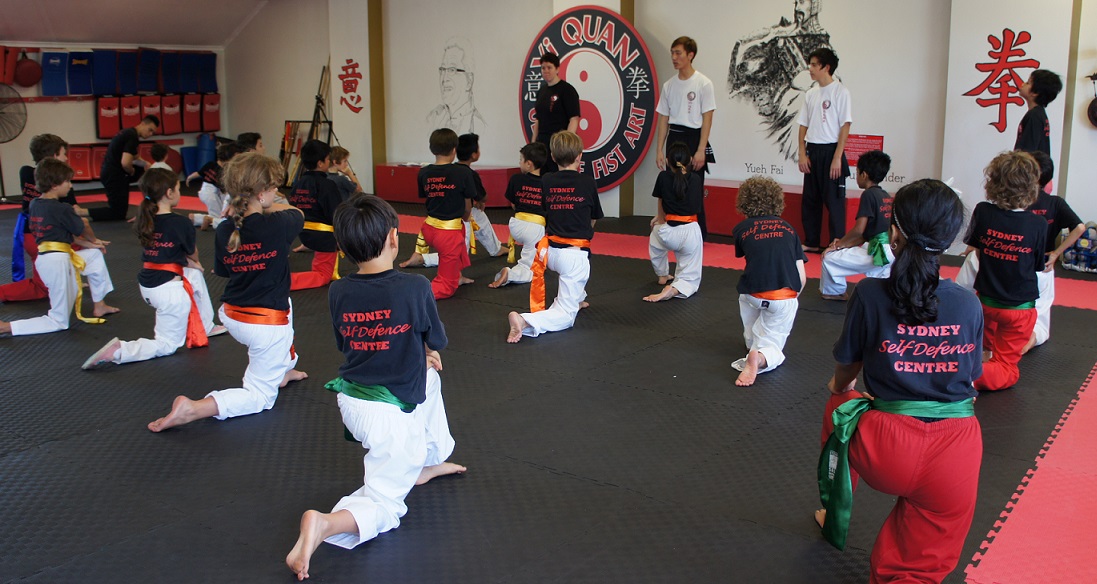 Yi Quan Kung Fu Acaemy is dedicated to developing confidence for children. This real confidence is then carried within your child and use by them every day of their life. When a child has the courage to overcome obstacles, success can naturally follow.
Give Your Child An Edge In Life. Martial Arts - A Gift That Lasts A Lifetime!

Yi Quan's Cubs curriculum for these little guys is tough but achievable. This Kids Karate curriculum is based on our Yiquan Kung Fu, but we've produced a specialised curriculum and grading method that will help them gain great skills, traits of excellence and achieve the same goals as our other programs but at their own pace.
The Cubs have defined topics, with more regular feedback, a monthly job list, progress checks and grading tests ensuring their progress in a constructive and fun environment.
Yi Quan has always, and will always, continue to be committed to helping all of our students reach their full potential. We truly believe our Cubs program does just that.

Tiger is the classification for children participating in our programme from ages 10 to 13. Our Tigers students will follow their own specially developed curriculum with special emphasis on wholesome values and life skills.
Self-Confidence does not come naturally for many children and this is an interesting age. Our constant, positive attitudes and professional instruction at the Yi Quan Kung Fu Academy helps children feel good about themselves. We guide kids to think and develop real discipline. Our aim is for them to show respect for themselves, their parents, siblings and their teachers. Their concentration and listening skills improve, and as a result, many of our students have greatly improved their school grades and have developed better habits.
Our program challenges the entire body, mind and spirit and develops better hand-eye coordination, balance, agility and poise.
We are very proud of our teenage students and our Falcon program supports developing fine examples of young men and women with a very bright future. They have the luxury of training both with the Adults and also in their own special class. They will follow their own unique syllabus with special emphasis on wholesome values and success traits. Their specialty classes work on their unique needs as well as working them into the more physically challenging demands of the Adults program.
Success in our Falcon program leads to many specialty opportunities to join our Leadership Program, our STORM team (Specail Team of Role Models) and possibly our Black Sash Club if their attitude and aptitude show they are ready after their first grading. Yi Quan Kung Fu Academy leaves teenagers feeling good about themselves and kick starts their future as exceptional Men, Women and Martial Artists.
Learn Incredible Kids Marital Arts In Sydenham! Sign Up Today!
Fill out the short form on the side of this page to get all the information you need to get signed up today!
Benefits of Sydenham kids karate
Learn Self-Defence & Bully Prevention
A Fun & Excited Workout
Age-Appropriate, High-Energy Drills
Develop A Higher Level Of Self-Esteem & Self-Control
Increased Focus & Concentration
Improved Focus & Concentration
Sydenham's only state of the art Martial Arts Facility